When Society says You are Not Enough, You Are!
I specifically asked to write for Mother's Day mostly because I have strong opinions but also because I have a story. (Often when I guest blog, I share from a personal perspective to the possible chagrin of Pastor Terry 😊.) So, here's to Mother's Day…
Quick background for context: I didn't marry until 34; at which time I married an alcoholic. We divorced at 40. By the time I met my forever husband, I had pretty much missed the window of opportunity to be a mother. That, along with long-term infertility issues, motherhood wasn't in the cards for me.
I initially headed towards adoption. My first husband and I attended the classes, got approved for a child, went through the inspections. All without disclosing to the social worker that he was an alcoholic. We even got the call that we would soon have a child placed. Then I was gripped with the reality that how could I bring a child into a home with an alcoholic parent? Honestly, could I be more selfish? So I called the social worker and told her the truth. With amazing wisdom and profound truth, she said "Why are you in this alcoholic marriage?" The beginning of the end.
Let me preface by saying these thoughts are by no means just for women. Men who are not dads experience many of the same feelings on Father's Day and all of us experience this in different ways. So, when society (friends, family, strangers, TV, Hallmark, even the church) expects us to be a certain way, to have a certain life and we "fall short" – what then? How do we live the life unlived?
JOIN US TONIGHT!! FOOD TRUCKS IN THE PLAZA
May 6, 2022
~ Vista Campus ~
A Night of Worship & Praise, Learning and Fun
5:30-7:00 pm Two  Food Trucks will be available in the plaza!! 
6:30 pm          Connections – a welcoming introduction for first-timers and
anyone else who'd like to meet others within our ministry.
7:15 pm          Edge Venue Doors Open
7:30 pm          Worship with Terence Cooper
8:00 pm          Welcome, Message and Offering of our Tithes and Gifts,
followed by dancing in the Edge
10:30 p.m.      Event Ends
Inspirational Music Video of the Week
SATURDAY, MAY 7, 7 PM (after services)
In The Chapel on the Vista Campus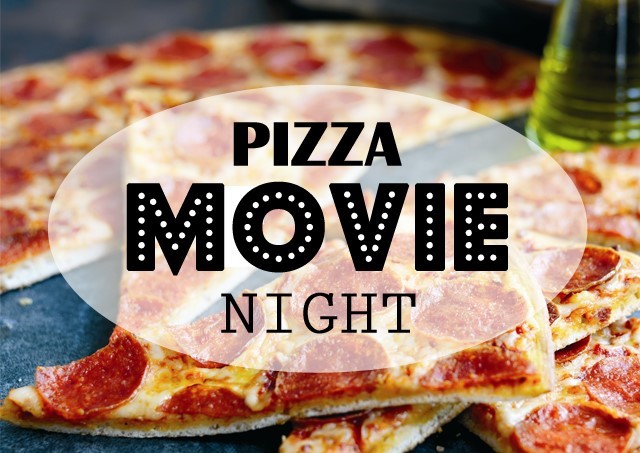 May 14, after Saturday Services
In The Chapel on the Vista Campus
$6/person for the movie, Pizza, Salad, and a beverage.
Celebrate May Birthdays with Birthday Cake!
Movie: West Side Story
Love at first sight strikes when young Tony spots Maria at a high school dance in 1957 New York City. Their burgeoning romance helps to fuel the fire between the warring Jets and Sharks — two rival gangs vying for control of the streets.
FunFact: Did you know West Side Story is a "modern" take on Romeo and Juliet?
WALK ALONG THE SAN MARCOS MTN RIDGE TRAIL (San Marcos)
Saturday May 21, 9:30am
MEET/PARK ALONG DOUBLE PEAK DR. BY RIDGELAND CT. GPS: 33.11058, -117.18207
Come out for a good Saturday morning walk in San Marcos, along the mountain ridge trail.
It will be 4+ miles and about 2 hours, easy walking.  This is NOT the trail from Discovery Lake to Double Peak. Our route will start from nearby, below, Double peak area going west to the communication tower and Lake San Marcos Cross then back. The trail is paved and has some modest hills. We will take a couple of optional deviations onto dirt trails through the bush and back out to the main path.  This trail has great views of the region in most places. Dogs on a leash are ok. After the walk, you can drive or walk up to Double Peak to look around from there.
SATURDAY SUPPER CLUB
Saturday, May 21 – Meet Up (around 7pm)
with Other North Coast Singles after Saturday Evening Services in Carlsbad, Vista or Fallbrook
Best Pizza & Brew Vista
230 S Santa Fe Ave, Vista, CA 92084
SUNDAY HIKE
Sunset Hike in Copper Creek Falls and Denk Mtn. Peak
Sunday May 29, 6pm
Meet at trailhead: GPS 33.09371, -117.20453
Come for a sunset hike on Denk Mtn peak but first along Copper Creek Falls canyon area and back out then head up onto Denk Mtn (600 ft up) via the trails for a good view of the coastal area and sunset. An easy hike overall with one long hill. Total is 4.5 miles.
No dogs are allowed on Copper Creek trail but are ok on Denk Mtn trails.
Two parts to hike;  1) To walk the length of the creek canyon and back is about 3 miles with a gentle slope;  2) After a full creek walk, coming back we cut off to head up to Denk Mtn. top via the main trail (0.8 mi) in time to watch the sunset over the ocean at 7:50 PM. This route total is 4.5 miles trip. Coming down from the peak soon after sunset to the parking area is a direct route of 1.0 mi.
Join this Weekend  – all campuses
Each North Coast Church campus offers in-person service options. Details for these options vary by campus
Click Here for More Details
Thoughts?
Do you have additional thoughts on this newsletter that you'd like to share?  Is there a specific subject you'd like to see us post on?  Send us your thoughts.
Email:  [email protected]